---
Ericaceous Compost
A specially developed compost for lime hating plants such as Rhododendron, Azalea, Camellia, Primula and Heather.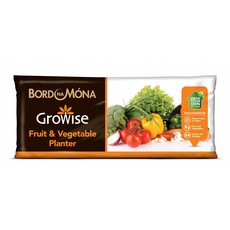 Fruit & Veg Grow Bag
A uniquely shaped growbag for growing natural, full flavoured vegetables, fruit, salads and herbs.
---
Growmore Plant Feed
A multipurpose fertiliser containing all major nutrients for rapid healthy growth. Perfect for encouraging higher yields and brighter bigger blooms. Suitable for flowers, fruit and vegetables.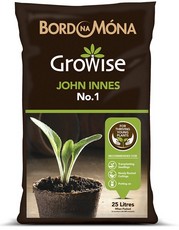 John Innes No1 Seedling Compost
Premium John Innes No1. Ideal for sowing seeds, root cuttings and pricking out tiny seedlings. Fine texture for even germination and strong growth. Balanced nutrients specially formulated for strong germination.
---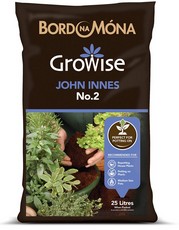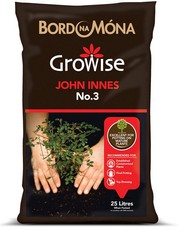 ---
Multipurpose Compost
This product is a versatile peat reduced compost with added balanced nutrients to encourage growth for a broad range of plants. Suitable for a wide range of gardening activities.
Organic Vegetable Compost
This product has been developed especially for growing a wide range of strong, full flavoured vegetables in containers.
---
Tub & Basket Compost
A completely organic and peat reduced compost specially formulated for use in tubs, hanging baskets and window boxes.